Letterpress Print Workshop with Amos P. Kennedy Jr.- Feb. 1st 9am-4pm
Don't miss this special opportunity to print with Amos while he is in town!
Saturday, February 1st
9am-4pm 
Amos says "This is not for the faint of heart!" This workshop is for beginners (even if this is your first time printing) to advanced printmakers.  You will make up to 20 posters for a social cause you want to bring to the table.   We will provide all materials (ink, paper, aprons, gloves, etc.).  Let's print some posters! 
Learn to hand set wood type, inking, and printing on various cylinder manual presses.  You will learn Amos's techniques involving patterns/background printing with hand set type. This workshop is limited to 10 people. 
"Put the message in the hands of the people and move on"  
The workshop will be followed by the opening reception of Amos's solo show "Louder Noise on the Walls" 6-9pm on February 1st. 
Known for his uniform of a pink shirt and overalls and his provocative political and racial commentary, Kennedy, the proprietor of Kennedy Prints! abandoned his career as a computer programmer to become a printmaker at the age of 40. He has been producing personal and commissioned prints ever since. He also travels the country spreading his philosophies about life and the art of printmaking. The artist's current project is the construction of a printing plant in Detroit for anyone interested in letterpress printing, bookbinding and papermaking.
A self-proclaimed "humble Negro printer," Kennedy is known for his controversial sense of humor and radical philosophies on the American consciousness. His work pushes the boundaries of society, raises questions about the status quo and forces viewers to seek the depth beyond his prints.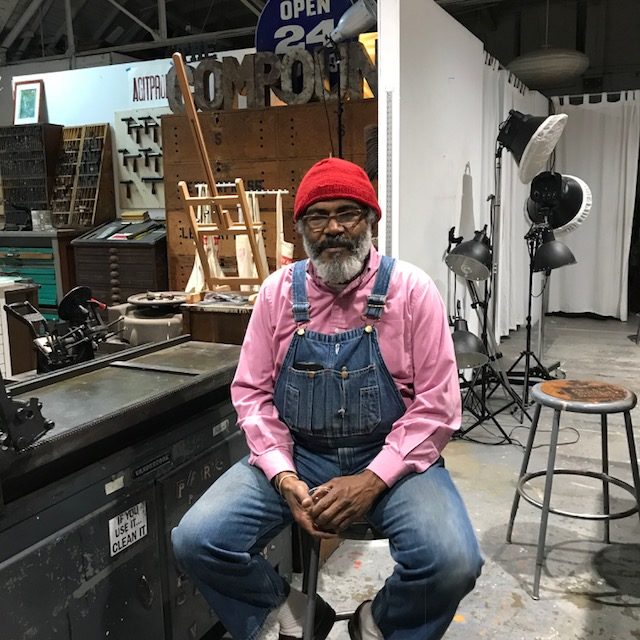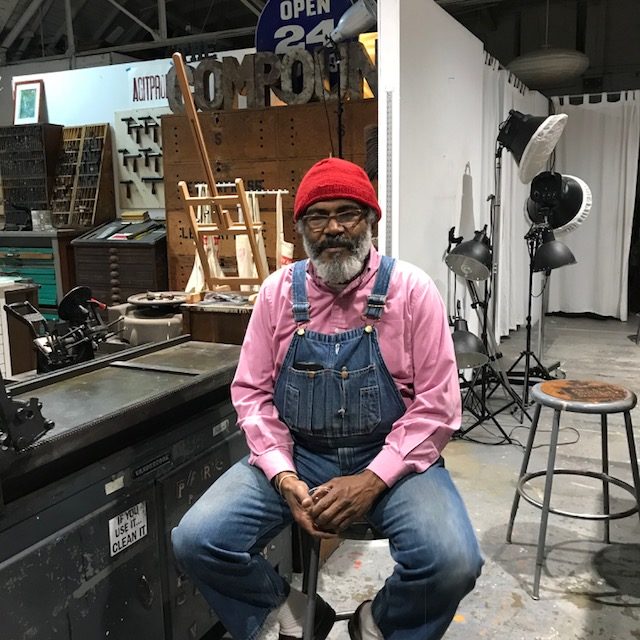 He received his master of fine arts from the University of Wisconsin and his work is on display at museums and galleries across the U.S. and Europe. Kennedy was also featured in the 2008 documentary Proceed and Be Bold! by Laura Zinger.